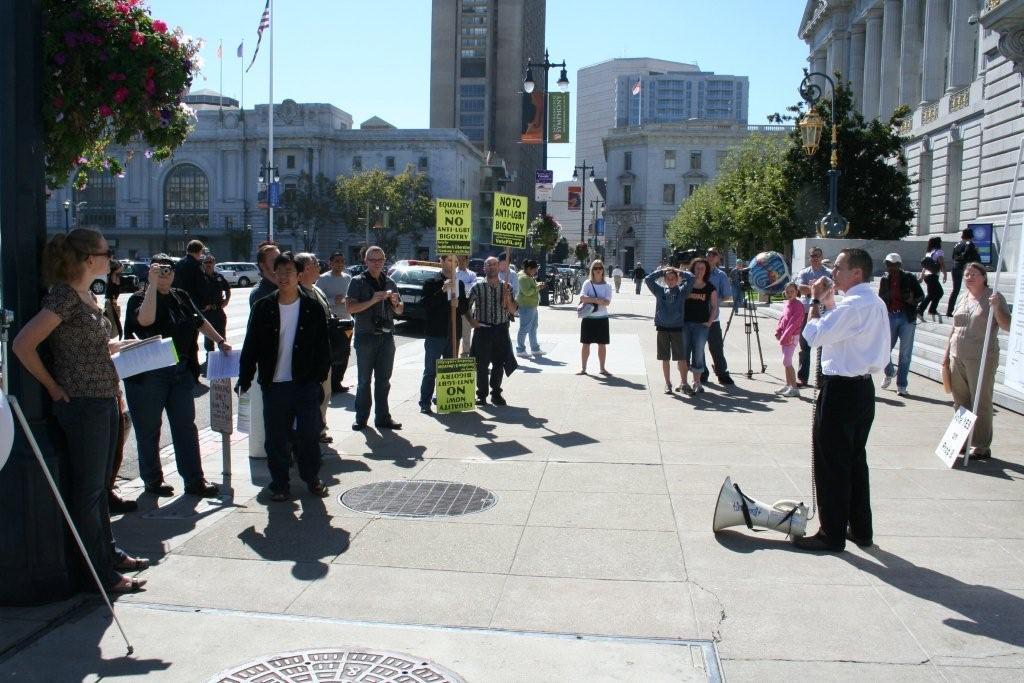 The "gay" issue is always portrayed in the media as one of tolerance. People don't realize that the so-called "tolerance" goes only one way. I have never experienced true tolerance with homosexuals. The minute they realize that I am not going to budge on my morals they become insistent, mean, hard-hearted and sometimes vicious. There is no better example of this reality than this recent account from the streets of San Franciso.
Click
here
.
I have never returned their hatred with hatred. Maine's liberal media has, however, been faithful at spinning my words and statements over the years. They have tried to cast me as a "hater" and "homophobe." I never have hated homosexuals, and never will. I feel sorry for them. I feel angry at what their ideology is doing to innocent children and young adults.
This is not hate. This is love and compassion.
If God can use a word like "abomination" to describe homosexuality then modern Christians can speak directly and simply about it. Hatred of sin IS a family value. The love of sin is evil. It is idolatry.
My blog is titled "Love is Patient" for a reason. Loving Christian people are going to have to practice extraordinary patience in coming years. The demonstration of that patience will be the result of speaking plainly about homosexuality and sexual wrong-doing. I was so pleased to read Linda Harvey's sensitive account of the press conference linked above. She demonstrated great patience, as did Peter LaBarbera and the other courageous Christians.
Lots of people aren't going to like our stand.
A politician wrote me this morning and asked me what Bible verse gives me inspiration. I sent him Luke 21:16-19 -- You will be betrayed even by parents, brother, relative and friends, and they will put some of you to death. All men will hate you because of me. But not a hair of your head will perish. By standing firm you will gain life."
Remember to stand firm today.